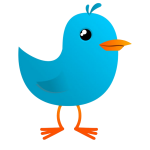 LittleBird Productions
Welcome!
We are really sorry about the mess thats going on here at the moment as this website is being worked at right now. We are doing our best to publish this website as soon as possible.
LittleBird Productions is a media production company, that specialises on film, video, photography and webdesign. We are from the southern Germany and the UK and mainly offering high quality marketing videos, music videos, image films, short and feature films, theatre and concert recordings or any other video, film or photography related topic.
We are able to offer an all-inclusive handling from pre to post-production or offer you single parts in the whole art of production.
We would love to get a message to our mail adress.